Key Search Tags
The list below is a list of key search tags for our product range. We can manufacture and supply a wide range of cables from standard to custom designed cable:
electric power cables, armoured cables, electric panel wiring, indoor cables, LSHZ safety cables, fireproof cables, control cables, rubber insulated cable power cables, photovoltaic cables, special cables, power cables, coaxial cables, shielded cables, instrumentation cables, flexible cables, screen cables, fire alarm security cables, PCM cables, FRLS sheathed cables, copper braided cables, thermocouple compensating cables, copper cables, single core cables, multi core cables, rubber cables, PVC cables, auto cables, battery cables, pump cables, lift cables, trailer cables, solid cables, flat cables, round cables, halogen free cables, heat resistant cables, cathodic protection cables, tri-rated cables, UL hook-up wires, coiled cable, curly cords, retractable cable, military cables, mining cables, offshore and marine cables, telecommunication cables, wind energy cables, wire harnesses, industrial cables, electronic cables, low voltage cables, medium voltage cables, HV & EHC cables, application specific cables, defence standard cable, screened cable, telephone signal cable, composite cables, lighting control cables, panel wiring, tri-rated BS6231 cable and wire, UL panel wires, PVC cable, HMWPE cable, figure of eight cable, cctv cable, video cable, tv cable, PVDF cable, kynar cables, halar cables, custom designed cables, bepoke cables, special wires, uk manufactrued cable, cable manufacturers, cable suppliers, cable distributors, cable rewinding, cable twisitng, cable braiding, cable hanking, cable prototyping.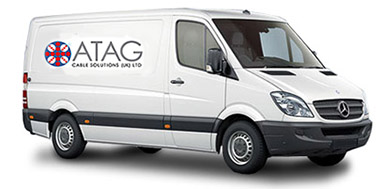 We Supply the Cable Industry....
As a cable manufacturer we supply our range of standard and special custom made cables to distributors, wholesalers and many other organisations throughout the UK and worldwide. Our cables can be found in many types of industry including oil & gas, rail, medical, renewable energy, industrial, automotive, marine and defence and telecommunications.
We supply standard and custom cable across the UK including: Aberdeen, Basingstoke, Bedford, Belfast, Birmingham, Blackpool, Bournemouth, Brighton, Bristol, Cambridge, Cardiff, Derby, Derry, Dundee, Edinburgh, Exeter, Falkirk, Glasgow, Gloucester, Grimsby, Hastings, Hull, Ireland, Leeds, Leicester, Lincoln, Liverpool, London, Manchester, Middlesbrough, Milton Keynes, Newcastle, Norwich, Nottingham, Oxford, Preston, Reading, Scotland, Sheffield, Southampton, Stoke on Trent, Sunderland, Swindon, Telford, Thanet, Torbay, Wales, West Midlands, West Yorkshire, Worcester, York.
If you would like to contact us about our range of cables or how we can help with your requirements please call on 01325 314128.